With Black Friday looming and December on the horizon, I think I'm totally allowed to start talking about two of my favourite things: Christmas and Buying People Presents. Nothing makes me happier than this time of year, to treat my friends and family with gifts I know they'll love. And with everything that's been happening in 2020, and our health and wellbeing needing a little more attention, I wanted to create a guide to the best presents so you can give the gift of fitness this Christmas!
Below are some of my top picks of the best health and wellness products around this year. Whether you're looking to get your family up and off the sofa, or give yourself a cheeky treat, there is plenty here for you to choose from. So let's get window shopping in time for Black Friday!
DIGITAL PT SESSIONS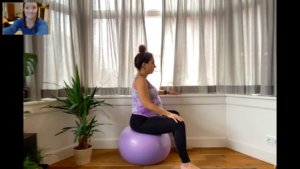 If you're reading this then you're going to be the first to know… that Boddiboo is doing a Black Friday deal, offering 6 Digital PT sessions for only £75. Valid until the end of January, this is the perfect gift for yourself or a loved one to kick off your fitness journey into the new year! But what is digital PT? It's the same PT sessions we all know and love, featuring personalised plans and one-to-one attention, but in the comfort of your own home. With the way our lives have all changed this year, you can still keep fitness a priority by having your sessions online, with privacy and flexibility! Plus you may even spot a labrador in the background too 😉
BOOK YOUR BLACK FRIDAY PACKAGE BY CONTACTING ME FROM 27TH NOVEMBER.
KIT TO KEEP YOU FIT
Here are some of my essential recommendations for kit that can keep you fit, especially while you're working out at home!
XN8 STEP
This adjustable Step for your step up exercises is a perfect piece of kit. This is the perfect piece of equipment to work on your stability, and even rehab an injury.. Plus you can adjust the height to continue developing your strength. A great investment for your fitness journey! Click here to find out more!
ELVIRE LOWER BODY RESISTANCE BANDS
Who doesn't want the gift of a perky bum for Christmas? These are perfect for building that booty and keeping those legs toned. We all know I love a squat and these bands are perfect for keeping resistance whilst working that lower body! Click here to find out more!
VANUODA PILATES RING
We all know I am obsessed with a Pilates ring! These versatile pieces of kit can work your lower and upper body, tone your core and strengthen those shoulders. They can literally work every part of your body and so should be essential for any fitness fan! Click here to find out more!
REST AND RELAXATION
Ok so we've done the hard work, maybe we fancy giving a little pamper and relaxation gifts! I've got some suggestions…
ACUPRESSURE MAT
These acupressure mats are becoming more popular as a form of recovery. These are a great way to relax and give your muscles the treatment they need after a tough workout! A really unique but great gift! Click here to find out more!
THERAGUN DEEP TISSUE MASSAGER
If you haven't tried one of these, then you simply must! The theragun gives an incredible deep tissue massage, perfect for relaxing and reviving tired muscles, especially when we can't get out for a massage! Click here to find out more!
BATH BOMBS
The ultimate form of recovery – A BATH! And you can't have a bath without some luxurious bath bombs! This set of 12 bath bombs is an amazing gift for a loved one… or yourself. 😉 Get the hot water running, and the wine chilled! Click here to find out more!
That should be enough to get you all started. Bookmark this page and come back later, or why not sneakily leave this page open so your partner or family can get some inspiration 😉
Remember to check back to my social media pages on Black Friday (27th November) to ensure you snag my deal on Digital PT this winter!
And finally… BRING ON CHRISTMAS!
– Danielle x
Boddiboo a participant in the Amazon Services LLC Associates Program, an affiliate advertising program designed to provide a means for sites to earn advertising fees by advertising and linking to Amazon.com. This page contains affiliate links.